Macedonia in the Great War (1914-1918)
Keywords:
Macedonia, World War 1, 1914-1918
Abstract
The First World War of 1914-1918 -"the Great War to end all wars"- was a period of great importance for Greek Macedonia, a time of dramatic political and military events. Foreign armies fought over its territory, with Greece remaining a neutral at the outset, and cast envious eyes at the possibility of controlling it politically. There was besides the Greek "National Schism", the split between the supporters of the Prime Minister Eleftherios Venizelos and those of King Constantine, formalized by the setting up of a provisional government in Salonica. In September 1918 the Allies made a great drive into Macedonia, with the Greek army now taking part, the Macedonian Front of the Germans was at last broken, and the outcome of the war was no longer in doubt. At this same period Macedonia was in what may be called a transitional state. No longer was it a multiracial province, but it had been transformed into an ethnically fairly homogeneous area, as a result of population movements during and immediately after the Great War.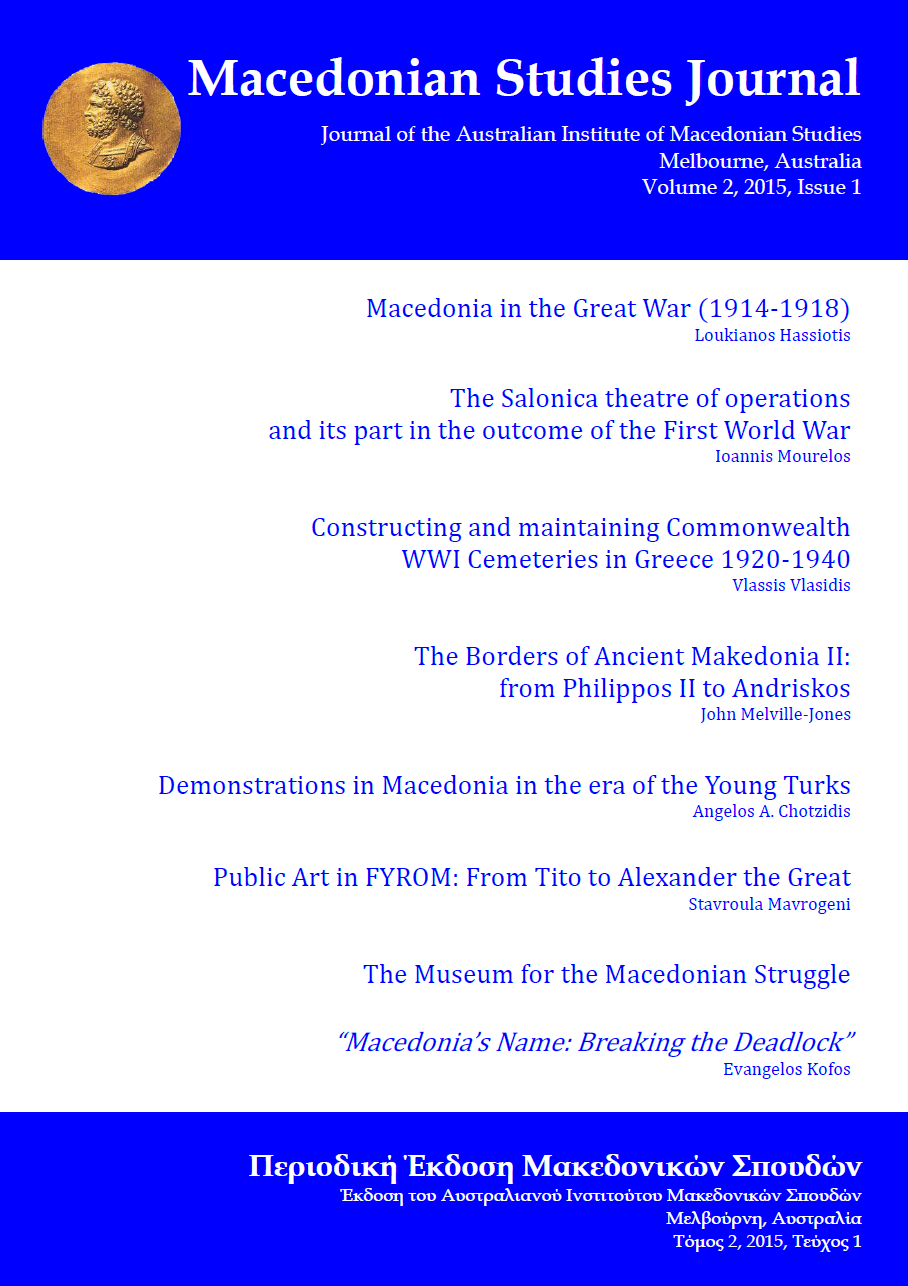 Downloads
How to Cite
Hassiotis, L. (2015). Macedonia in the Great War (1914-1918). Macedonian Studies Journal, 2(1). Retrieved from https://ojs.aims.edu.au/index.php/msj/article/view/1
License