The Borders of Ancient Makedonia III: Roman Makedonia
Keywords:
Macedonia Borders, Ancient, Ancient Macedonia, Roman
Abstract
The history and geography of Makedonia in the Roman and Byzantine periods have received less study, particularly from writers in English, than its history and geography in the earlier periods. In fact, even the latest (fourth) edition of The Oxford Classical Dictionary only recycles an earlier article by N. G. L. Hammond on this subject and does not discuss Hellenistic or Roman Macedonia. The volume of the Tabula Imperii Byzantini that will deal with this area remains in the course of being constructed, and will, of course, be very useful when it appears. The chapter on "Géographie Historique" that occupies pp. 19–33 of M. B. Hatzopoulos's work La Macédoine: géographie historique, langue, cultes et croyances, institutions (Paris 2006) does not extend to the Roman period. Similarly, Argyro Tataki's work, The Roman Presence in Macedonia: Evidence from personal Names (Paris 2006) and Fanoula Papazoglou's book, The towns of Macedonia in the Roman era, Athens 1988, confine themselves to the area of the present Greek province of Makedonia.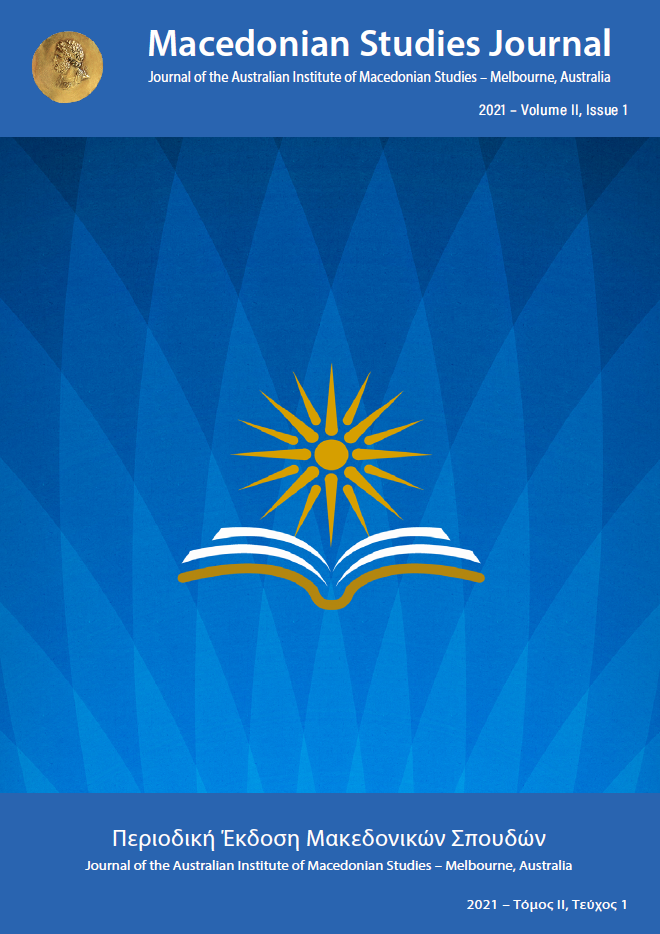 Downloads
How to Cite
Melville-Jones, J. (2021). The Borders of Ancient Makedonia III: Roman Makedonia. Macedonian Studies Journal, 2(1). Retrieved from https://ojs.aims.edu.au/index.php/msj/article/view/33
License